Miner is offering a Free Consultation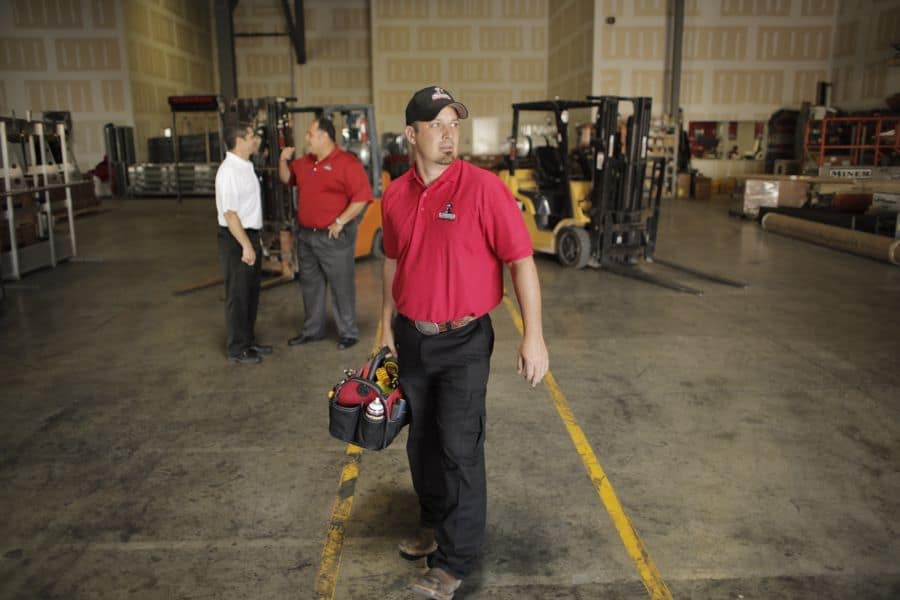 At Miner®, we've built our businesses on putting our customers first, whether they are Fortune 500 corporations or small, independently-owned companies. With decades of industry experience assisting companies with their facility and logistics needs, we are ready to help you maximize uptime, reduce costs and improve your safety and sustainability.
Become a MinerCare customer and let our service professionals protect your investment. Our comprehensive program can increase facility uptime, reduce total cost of ownership and boost the sustainability of operations, all while keeping your facilities compliant and your employees safe. Our three key components, Safe-CHECK, Safe-ACT and Safe-TRACK are designed to prevent costly repairs and minimize downtime.
Right now, we are offering new customers a free consultation. If you are interested in having your facility checked by our experts, fill out the form and we will provide you with free insights about the best way to ensure the uptime, efficiency and safety of your facilities and logistics processes.