MinerCare Proactive Maintenance Program — Let our service professionals protect your investment. MinerCare increases your facility uptime, reduces total cost of ownership and ensures safety and sustainability for you and your employees. The comprehensive program prevents costly repairs and down time with three distinct components: Safe-CHECK, Safe-ACT and Safe-TRACK.



App Based Facility Safety & Productivity Assessment
Maximize Budget Spend & Lower Total Cost of Ownership
Documented Plan of Action to Help Create OSHA Awareness
Monitor Equipment for Optimal Efficiency & Prolong Life Cycle
Track Warranty, Proactive Maintenance and Safety Concerns Before they Become an Issue
Miner's Survey Application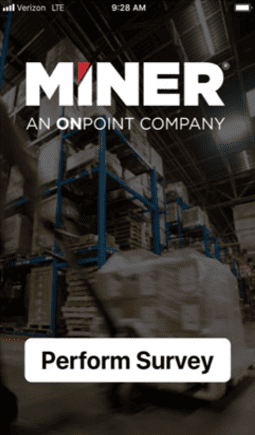 The Miner® Survey Application allows you to store important information about the fixed assets in your logistics hub all in one place. A user can easily walk through your warehouse and capture all the assets within the building.
Assets that can be documented include:
Data such as manufacturer, serial number, type, capacity and much more is available for entry. We use the notes feature to track modifications, repairs and necessary recommendations. The ability to take pictures of the asset and store them for reference is a built-in feature that awill allow us to asset track the surveyed equipment. 

Identify Potential Problems, Reduce Downtime, Increase Productivity
Create Optimal Total Cost of Ownership, Extend Equipment Life & Maximize ROI
Promote Safety and Cleanliness in Your Facilities
Energy Costs Reduction
Can Help Reduce Unplanned Maintenance by as Much as 50%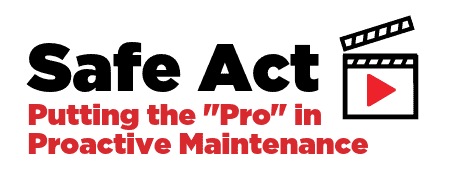 This Program Allows Miner to "Take Action"" on the Following Issues:
Alignment Issues on Drifting Doors
Tracks & door Panel Adjustments
Loading Dock Lip Adjustments
Weather Seal Replacement Around AIB Inspections
Diagnostics of All Control Box Settings
Pit Cleaning & Proper Lubrication on All Equipment
Spring Adjustments with Proper Safety Precautions
Loading Dock & Door Bumper Repairs (Not Caused by Misuse)

Qualified Facility Experts will Apply Asset Tags to Equipment
Collection of Quality Data & Reporting to Assist with Spend & Budgeting
Develop Insights into Product Reliability & Life Expectancy
Create Optimal Total Cost of Ownership Per Asset
Track Monthly Recurring Service Costs & Analyze
Establish Detailed Equipment Planning to Stay Up-to-Date on Latest OSHA Requirements
Establish Benchmarks Across Multiple Facilities & Make Data-Driven Decisions