Webinar
Preparing for an Explosion in Downtime
How can your facilities thrive in an era of supply chain challenges?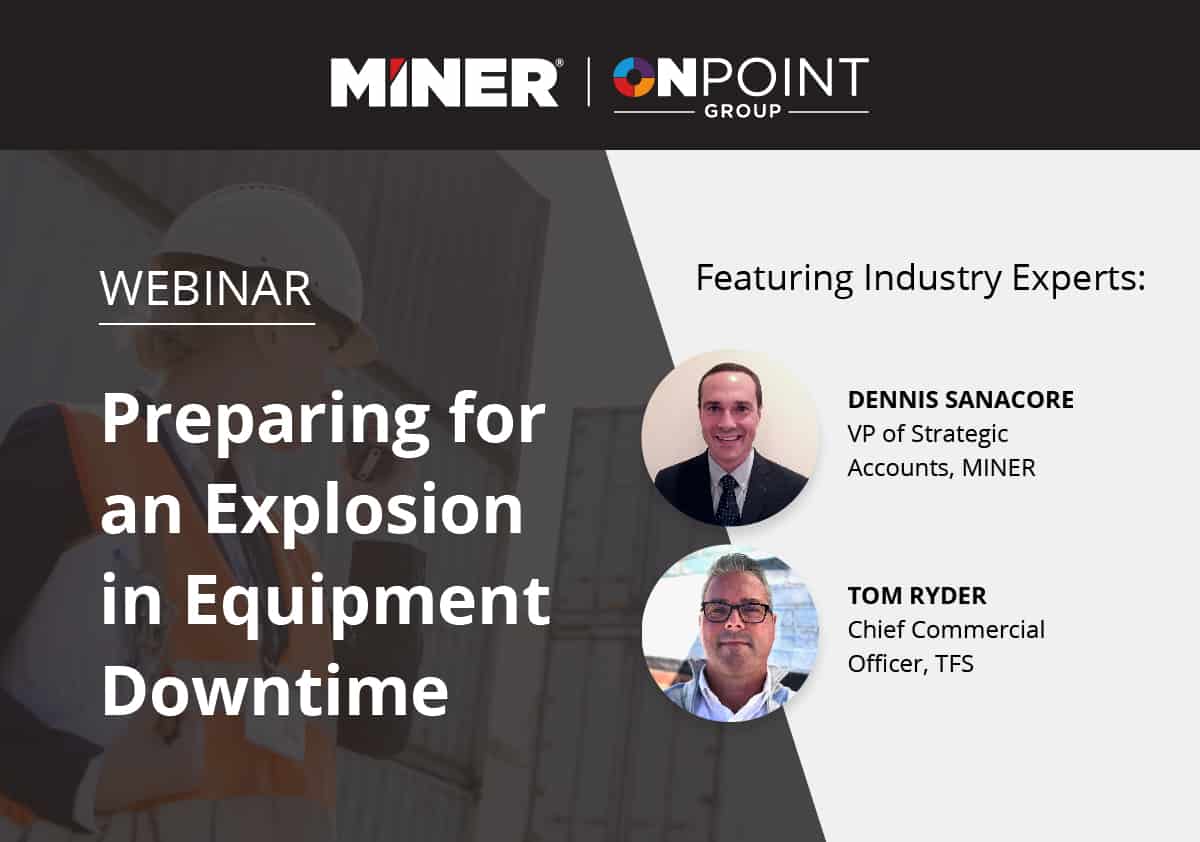 A serious combination of supply chain factors is looming over various warehouses, distribution centers, and logistics facilities threatening an explosion of equipment downtime in the industry. As many facility managers struggle to keep their facility up and running during these times, we created a webinar designed to help alleviate many of today's common concerns:
Equipment manufacturers' lead times have ballooned from weeks to months, making it hard for facility operators to replace aging and worn assets at a high risk of failure.

Aftermarket parts have been difficult to acquire. This has led some companies to take assets offline and use their parts to keep a smaller amount of equipment in working order. This causes major facility maintenance issues.
How can organizations keep their loading dock equipment, material handling, vehicle fleets, and commercial doors more reliable operationally with today's challenging circumstances?
Learn how in our LIVE Miner, OnPoint Group Company, webinar where we will be featuring two industry experts who will dive into the many ways businesses can fight back against today's most difficult facility equipment management challenges.
Get the answers your organization needs from Dennis Sanacore, VP of Strategic Accounts at the MINER Corporation, and Tom Ryder, Chief Commercial Officer at TFS at 1PM EST on Thursday, June 23rd, 2022.
Reserve your seat today to make sure you don't miss out.