Webinar
Critical Points for Safety Around the Loading Dock
Find out what makes the difference between a safe and hazardous loading dock.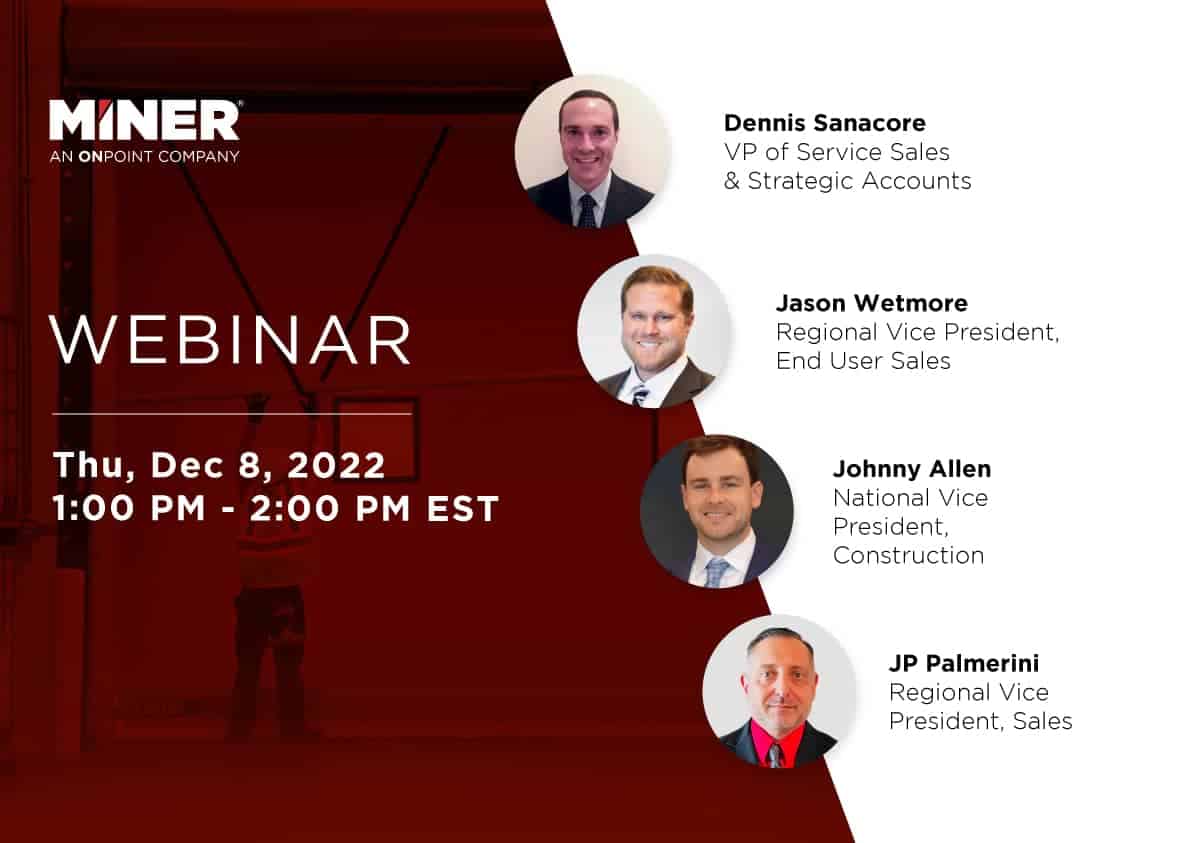 Think your loading dock is safe enough? Think again! Let our team of experts help you find out if your loading dock is as safe as you think it is — and how to fix potentially dangerous issues before avoidable accidents happen. We can help answer these questions while helping you find the right approach with this webinar. You will learn:
Why the loading dock demands such a detailed inspection and how to do it. Did you know the loading dock makes up for approximately one-quarter of all accidents? We can help prevent these types of accidents with our step-by-step guide.
Why a $5,000 dollar investment in the correct safety equipment could prevent a $200,000 OSHA fine — or even a $1 million dollar pay-out in the case of a serious incident.
Our MINER Corporation leaders will help you assess your loading dock's safety and offer solutions that go above and beyond OSHA's requirements to keep your operation running at peak efficiency by avoiding accidents. Learn next steps from Dennis Sanacore, Johnny Allen, Jason Wetmore and JP Palmerini on Thursday, December 8. Don't miss out! Reserve your seat today.
Reserve your seat today to make sure you don't miss out.