The holidays are coming up fast, and it's crucial that facility managers ensure their distribution centers and warehouses are in top shape.
Consumers are already plotting out their holiday purchases, wasting no time in their research or shopping-list creation. The National Retail Federation predicts this year's spending to be at least 3.6 percent higher than last year, with total retail sales reaching $678.75 billion or more. This may in part be due to an improving economy, the fact that Christmas falls on a Monday (giving shoppers one more weekend day to complete their gift purchases) or that there are 32 days between Thanksgiving and Dec. 25 instead of 31, like there were last year.
Retailers can count on a surplus of sales coming in during November and December. As such, it's highly important they're prepared to meet the uptick in demand.

Start early, test often
According to Material Handling & Logistics, top-performing retailers begin their holiday warehouse preparations as early as February, giving themselves a full 10 months to get everything running smoothly. Inbound Logistics recommends facility managers give themselves at least three months to prepare their material handling systems for the upswing in business.
Whether you've started planning out your holiday warehouse strategy already or not, there's little time to waste in getting your facility in the best shape possible. Begin reviewing your equipment and processes now to seek out flaws that could evolve into bigger problems down the road. You'll want to address these sooner rather than later.
This might include replacing outdated equipment or repairing any machines that seem to be on borrowed time. The last thing you want is a forklift that dies on Dec. 20, only to create a roadblock in your warehouse and leaving the other vehicles to make up for lost momentum just five days before Christmas.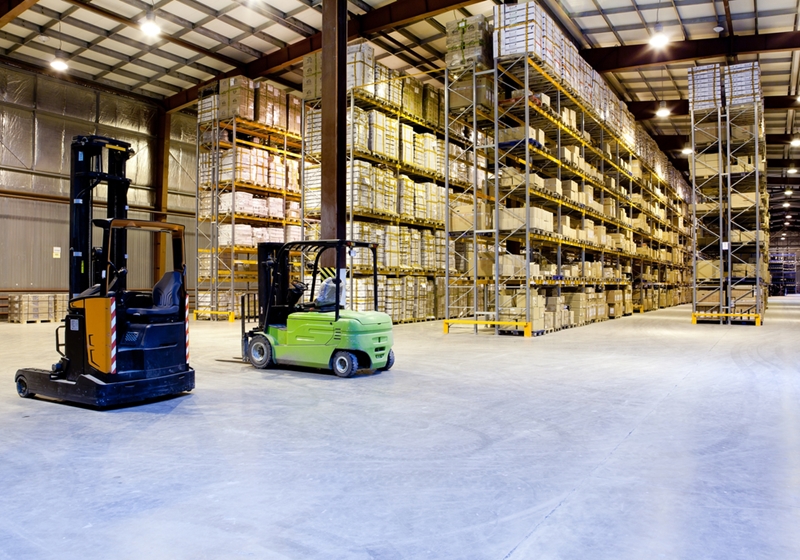 Beyond inspecting all your equipment for flaws, it's also important to make sure your processes still flow smoothly with increased demand. MHL suggested choosing a day to perform a "compression test."
To do this, place an artificial hold on a large number of orders coming through. After you've built up a significant amount of orders, process them – and any additional incoming orders – all at once. This is a good practice run for when harried consumers begin putting in last-minute holiday orders and will help you identify any obstacles that could arise later on.
Rethink your layout and processes
There are countless types of holdups that warehouses could experience during their busy season. The three most common sources of bottlenecks, according to Total Retail, are:
Gift packaging operations.
Pick and pack lines.
Inadequately trained seasonal employees.
Some of these can be alleviated with better onboarding strategies and carefully laid warehouse floors. However, equipment that runs smoothly and allows production to continue as planned is a big component in this. If any piece of equipment – whether it's your lift trucks, conveyors or packaging distribution systems – isn't performing optimally, it might be time for a repair or a replacement.
You may also find that adding equipment can simplify your operations. For example, a pick and pack process that utilizes carts or totes must have enough of these items to support peak production.
Perfect your emergency maintenance plan
Even after all the inspections, improvements and careful planning before the holiday season, there's always a chance that something could go wrong. Be prepared for this occurring.
First, determine which equipment is critical enough that it will shut down your operation, or at least slow it down significantly, if it fails, Inbound Logistics suggested.
Then, determine the most likely causes of failure to that equipment. Is it a belt, a lever or a battery? Whatever it is, have the relevant spare component on-hand and be sure you know how to remedy the problem.
Having a partner to call in an emergency situation can also be extremely helpful. The maintenance experts at Miner are happy to jump into action through our XPress same-day service – especially during the holidays when your critical equipment is particularly important.