Increase loading dock safety awareness with MINER
On the loading dock, as in all parts of your warehouse or distribution center, safety awareness and productivity go hand in hand. When you have cut down on avoidable accident risk and created an environment where employees can feel confident and secure, work can proceed in an efficient, unimpeded way. This added productivity benefit is good news, because safety awareness is not just another line item. For industry-leading facility owners, ensuring good working conditions is a top priority, one that comes before all other considerations. Even a single avoidable accident on the dock is one too many. Developing the ideal environment for secure loading dock work is a multi-part process that includes legal compliance, employee training, frequent facility inspections and the implementation of programs such as proactive maintenance. By following through on these many priorities, you can create a best-in-class loading dock capable of attracting top-performing employees.  
OSHA requirements and loading dock safety awareness
Loading dock repair and maintenance efforts are important parts of overall facility upkeep because it's hard to keep employees safe and your facility efficient without them. A piece of equipment on the loading dock can degrade for any reason, from wear and tear to sheer age. To increase safety awareness and get ahead of avoidable breakdowns, your team needs:
Effective surveys of all loading dock equipment, tracking suitability, age and current condition. These evaluations should be regularly updated to detect any changes in status.
A proactive maintenance program that takes survey results into account. Trained technicians can keep assets in top condition, lessening the chance of downtime rather than using reactive repair as a first resort.
When all equipment on the loading dock is functioning to its full potential, you can embrace new supply chain models with a high degree of automation, implementing efficiency-building practices such as just-in-time delivery. Organizations of all kinds can benefit from this more efficient logistics approach, but your equipment must be reliable to keep operations moving and employees safe.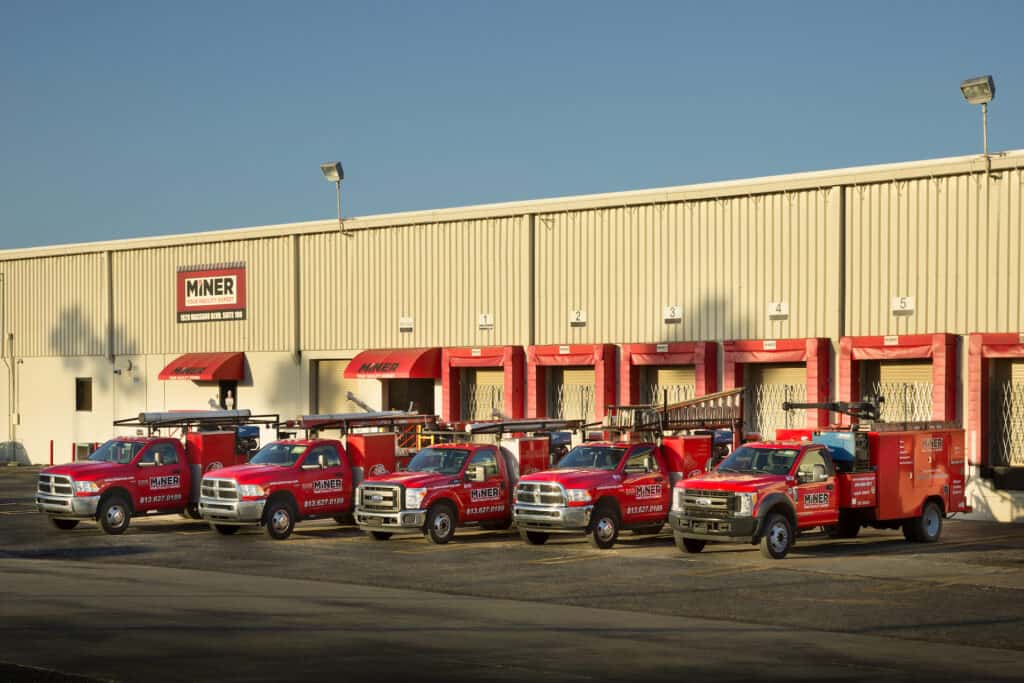 Loading dock safety awareness: Tips and best practices
Taking an overarching and holistic approach to loading dock safety awareness is essential. Lowering the risk of avoidable industrial accidents isn't a one-step process and requires several kinds of action on behalf of leadership.
A good example of the need for comprehensive safety awareness practices involves the use of loading dock equipment such as dock door, dock lift and dock plate systems. These assets must be chosen to be suitable for their expected uses, installed correctly by professionals and maintained often for maximum risk prevention. A lack of care at any stage of this process could raise the risk of avoidable accidents.
The following are a few important steps in creating an ideal loading dock environment for all personnel:
When was the last time you checked your loading dock for safety preparedness and the overall integrity of all its systems and equipment? A safety inspection is an essential part of determining exactly what assets are in place on the loading dock, as well as the suitability, age and status of that equipment.
Inspectors making a comprehensive safety sweep will check for potential risk in all areas of the loading dock, then recommend the best solutions for each form of potential danger. Detecting an issue, such as a need for safety railing or a dangerously worn loading dock door mechanism, can be a trigger for action. Creating a frequently updated log of all relevant assets is a best practice that can have long-term positive repercussions.
Clear and optimize the dock area
Paths on the loading dock must be clear at all times. People and vehicles need room to move, and their paths should be kept separate by markings or railings. The lip of the dock is an especially important point to focus on. As OSHA's guide to safe forklift operations suggests, painting dock edges is one way to make sure there are clear warnings around potential fall hazards.
Maintain loading dock equipment
An asset failure can represent a major risk to employees. Even when a breakdown does not cause bodily harm, it can inflict supply chain downtime, costing thousands of dollars per hour in lost productivity. Companies that rely solely on reactive maintenance are poorly protected against such avoidable accidents — your organization should embrace proactive maintenance informed by your survey findings.
Train employees and instill best practices
Not only should loading dock workers be aware of all potential risks presented by their environment, they should be briefed on their own role in risk reduction, based on their roles: Supervisors have different responsibilities than rank-and-file employees. Safety awareness training is essential, especially when dealing with highly specialized practices such as forklift operation.
Better facility operations with loading dock safety awareness
Best-in-class facilities see no separation between safety awareness and process improvement. A low-risk supply chain simply operates more smoothly and effectively, without the unplanned downtime coming from poorly maintained equipment or inconsistently applied best practices. The same proactive maintenance strategies that protect workers from failing equipment also ensure loading and unloading can proceed on schedule. A holistic, well-maintained warehouse or distribution center combines the best of both worlds: secure and efficient. To create an optimized loading dock, starting with assessment of current equipment and extending through installation, maintenance and repair services, work with the facility experts at MINER. To find out how your loading dock operations can prosper by combining safety awareness with high-powered productivity, request a free quote today.