INSTALL AND MAINTAIN TRAILER RESTRAINT EQUIPMENT WITH MINER
The loading dock is one of the most risk-intensive parts of any commercial facility. Whenever a  truck pulls up for loading and unloading, there are numerous safety awareness factors to keep in mind. To create an 
optimal loading dock
, you need to think about:
Ensuring each truck or trailer doesn't roll away or shift unexpectedly
Segregating foot and truck traffic
Enabling employees to move heavy loads ergonomically
Keeping people and forklifts from falling off of dock edges
One of the most important steps to creating a 
modern loading dock
, built to maximize safety awareness, is selecting the right equipment, such as trailer restraints.
LOADING DOCK EQUIPMENT AND SAFETY AWARENESS
Environmental controls for loading dock risk are essential investments. For every purpose, there is a piece of equipment designed to protect your employees and keep work moving smoothly.
Under Occupational Safety and Health Administration rules, it's up to facility operators to create secure work environments for their employees, free of unreasonable risk. When combined with skilled oversight and effective training, the right assets can meet this OSHA requirement while reassuring employees they are working for an employer that cares about their well-being.
Loading dock equipment types, such as advanced trailer restraints, are gaining in popularity as warehouse and distribution center owners double down on safety awareness as a differentiator.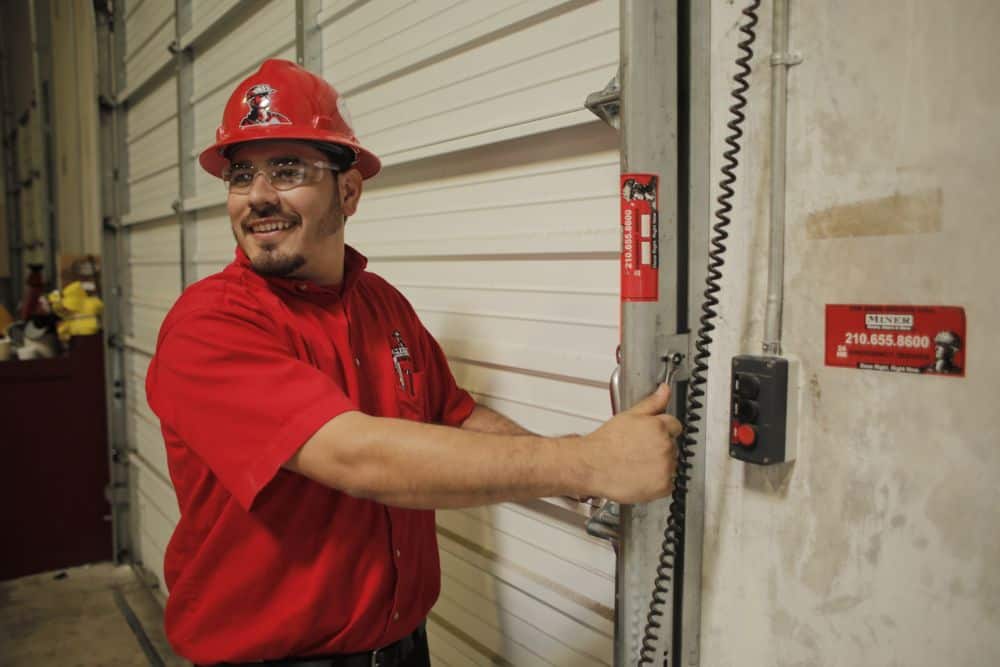 THE RIGHT TRAILER RESTRAINT FOR YOUR FACILITY
You have options when selecting a trailer restraint system for your loading dock. By choosing assets with the latest feature sets, you can add an extra layer of protection against avoidable accidents.
Mechanical trailer restraint system: A standard vehicle restraint locks into place on a truck or trailer. Loading dock employees move the manual restraint asset into place by hand and lock it to the rear of the vehicle to make sure it doesn't move away from the dock unexpectedly. The most effective of these assets lock directly onto the Interstate Commerce Commission-required bars on trucks.
Interlocked trailer restraint system: Many loading dock operators today are choosing to install trailer restraint assets interlocked with their losing dock levelers. The combination of truck restraint and dock leveler provides a solid, reliable connection during loading and unloading.
Push button trailer restraint system: As with many pieces of loading dock equipment, a trailer restraint can be equipped with an automatic motor for secure, quick operations during efficient loading and unloading. These models have become more popular than manually operated mechanical models.
Light communication system for trailer restraints: Using a vehicle restraint system connected to automatic safety lights is an extra way to reduce risk for employees. These lights turn red when a vehicle is not locked in place and green when the lock engages, making it clear to the truck driver and dock staff when loading and unloading can proceed.
Other important equipment to install around trailer restraints includes loading dock bumpers, as well as barriers to mark the edge of the loading dock and wheel chock sets to further reduce the risk of roll-away accidents.
TRAILER RESTRAINT INSTALLATION AND MAINTENANCE WITH MINER
If an assessment of your facility reveals insufficient loading dock equipment, you need to work with experts on selecting and installing replacement assets. Having MINER technicians involved in installation helps you get maximum usable life from the new assets, as they will be set up correctly from the start.
Of course for any asset around the loading dock — especially one as vital as a trailer restraint — installation is only the beginning. You must keep the equipment in top condition through a combination of thorough, strategic proactive maintenance and on-call emergency repairs.
MINER can provide all these facility services and more — request a free quote today to learn more about your loading dock trailer restraint needs.