Warehouse Facility Management Services
Warehouse Facility Management Services
When you're focusing on ways to improve warehouse or distribution center performance, there's no one solution that will always work. Rather, your needs will likely cover a variety of areas, from equipment selection and installation to everyday maintenance and upkeep.
Working with an expert partner such as MINER is the simplest way to determine your exact facilities management needs and secure the services to address them comprehensively. In an era of widespread pressure and challenges for logistics organizations, these changes to your facility management approach can protect your profit margins.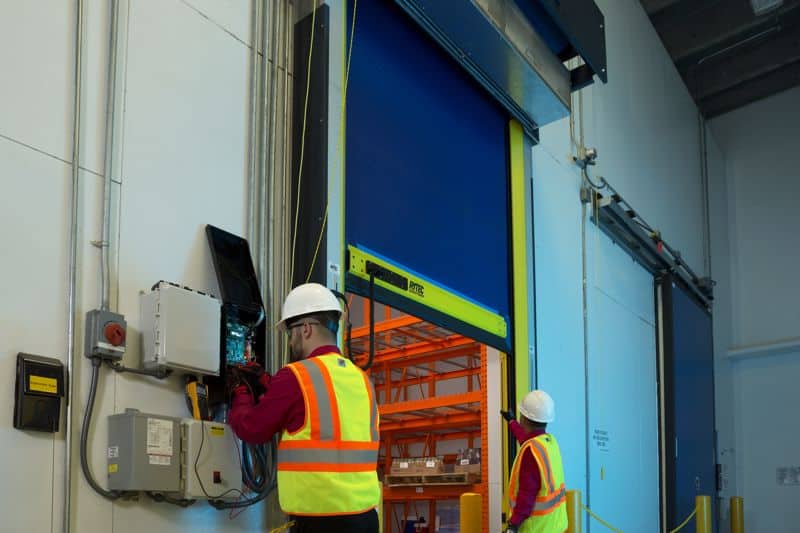 Designing Optimized Warehouse Facilities
Sometimes, the issue with a commercial building is that the current configuration and equipment are not suitable for industrial use. This is an especially common problem when a facility was not created specifically to be a warehouse — for instance, if you are operating from a converted retail store.
Assessments of Existing Warehouse Assets
With consulting and advice from MINER facility experts, you can ensure every asset within your warehouse or distribution center is suitable for its role, while also determining whether the equipment is too old or damaged to be effective or reliable.
There are a few parts of warehouses that are particularly important from a logistics efficiency perspective. One in particular is the loading dock, because all shipments must pass through this space. To prevent the loading dock area from becoming a potential bottleneck for your supply chain, you can team up with specialist consultants for loading dock design efforts.
Overviews that Match Strategic Priorities
Facility construction should be carried out in an oaSince every industry is different, with its own workflows and logistics requirements, it pays to work with an experienced partner such as MINER when optimizing the design and layout of your warehouse. Rather than delivering a generic or one-size-fits-all solution for industrial facilities, MINER consultants can personally deliver plans that help your company achieve its strategic objectives.ptimized way that focuses on how the finished structure will be used. MINER is the perfect partner for such a project due to our close relationships with top loading dock equipment vendors and knowledge of loading dock and warehouse requirements. With a large group of capable, experienced professionals available to help with a construction job of any scale, anywhere in North America, MINER can help bring the project in on time and under budget.
Connections with Top OEMs
In case there are issues to address, the same MINER consultants can connect you with original equipment manufacturers and installers to give your warehouse the overhaul it needs. Since MINER is brand-agnostic, each facility is matched with the right assets for its particular needs, and this level of service is available anywhere in the nation.
Installing Warehouse Facility Equipment
Installation is a crucial step in the life cycle of any warehouse asset. After you have identified a need in your facility and selected a new piece of equipment from a top vendor, you need to make arrangements for proper installation.
A Safeguard Against Unnecessary Risk
A lack of care in the installation phase introduces avoidable risk into the warehouse environment. Equipment that was not installed or set up correctly could be more susceptible to unplanned downtime or put warehouse employees at undue risk. On the other hand, a guided installation in line with regulations and best practices sets a facility up for success.
Installation in the Digital Age
The importance of proper installation is only increasing as assets become more technologically advanced. Systems such as commercial doors and loading dock levelers are often connected to motors via control panels. All of these technology tools must be installed correctly and integrated with one another, as well as any overall warehouse management system.
Employee Education as a Feature of Installation
Around the startup and commissioning phase for a new warehouse facility asset, there is an extra step you must remember: training. Every employee who comes into contact with the new equipment should understand the principles behind its operation. Detailed training overseen by expert consultants is another key step in reducing unnecessary risk.
A Continuing Interest in Installed Equipment
Rather than simply overseeing installation and leaving, MINER expert personnel can stay engaged with your facility's needs for as long as you need them. This may mean designing an ongoing proactive maintenance strategy, providing emergency repairs on call, or both. The breadth of MINER's services allows you to get the solutions and ongoing attention your facility demands. 
Implementing Proactive Warehouse and Loading Dock Maintenance
Proactive maintenance is a must for a modern warehouse operator. Too many businesses remain committed to a strictly reactive maintenance approach, and this is exposing them to a variety of problems. From reduced safety awareness on the warehouse floor, to the productivity loss that comes with unplanned downtime, you can solve a variety of issues at once by committing to proactive maintenance.
Modern Maintenance, Powered by Data
The difference-maker in a useful proactive maintenance strategy is data. When facility management personnel have a complete and updated database of warehouse and loading dock equipment, they can create an intelligent schedule for maintenance. That, in turn, will keep each asset operating at peak condition for as long as possible.
Proactive Maintenance for All Equipment
From the simplest manual dock plate to the most complex automated battery charging solution, any and all warehouse assets can and should be included in a proactive maintenance strategy. Depending on equipment types and usage patterns, these assets will naturally degrade at different rates — this is why a data-driven proactive maintenance strategy is more effective than a more basic scheduled maintenance approach.
Proactive Maintenance: A Major Money-Saver for Your Facility
The costs of downtime take many forms, and reach beyond the most direct and obvious issues. The direct costs of equipment failure, such as emergency repair charges, are just the beginning. If a critical asset breaks down unexpectedly, the results can include slowdowns throughout the supply chain, with vehicles potentially unable to load or unload their contents. In the most damaging cases, goods can spoil if they are stranded for too long.
Safety Awareness and Maintenance: Better Off Together
A well-maintained facility is a better environment for workplace and distribution employees. Workers will gain confidence and morale if they know the assets they use every day are being cared for effectively, and therefore less likely to suffer unexpected failures and downtime. Effective proactive maintenance is also a good way to ensure the building complies with Occupational Safety and Health Administration requirements that state employers are responsible for creating secure working conditions.
Creating a Holistic Warehouse Facility Management Experience
Warehouse facility management is a complex, multifaceted process that can determine the effectiveness of your fulfillment and other logistics services. With that said, this aspect of business can be simple to organize, with the right partner.
A modern warehouse or distribution center faces a wide variety of requirements, needs and challenges. Normally, this would mean working with numerous service providers. Partnering with MINER is a way to unite everything from equipment selection and installation with loading dock maintenance and emergency repair services.
You have the potential to consolidate your suppliers even if your organization spans multiple states and regions. This is because MINER has offices and personnel throughout the continent, pairing you with trained technicians and industry-leading OEMs, wherever your facilities are located.
An Opportunity for Transformation
When your warehouses and distribution centers are designed, set up, maintained and managed in optimal ways, you can spend less time thinking about them. The ideal outcome of a warehouse facility management strategy is a pattern of smooth, uninterrupted day-to-day operations, giving you and your employees more time to focus on other value-adding work.
When you partner with MINER, you're taking the first step toward warehouse excellence.