MinerCare Maintenance Benefits
Identify potential problems, reduce downtime, increase productivity
Create optimal total cost of ownership, extend equipment life and maximize ROI
Ensures a SAFE and clean environment for your employees
Potential to cut unplanned maintenance costs by up to 50%
Reduction in energy costs
Designed to meet all OEM specifications
On-site 24/7/365 service available weekly, monthly, quarterly or annually
Customized service to meet your operational requirements
Performance check PMs for regulatory awareness, OSHA, ADA, Fire Doors, FDA or brand standards
Commonly supplied and critical parts are stocked on our service vehicles for same day repairs

Miner Proactive Maintenance eBook
This eBook provides detailed information regarding the value of proactive maintenance, what type of equipment should receive it, the risks of sticking with reactive maintenance and what to look for in a provider for proactive maintenance. Fill out the form and download today!
  Safety and Sustainability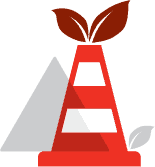 We protect your employees and your business.
Our

MinerCare

 services provide performance and safety solutions for regulatory and company compliance and tracking
Our Service Professionals arrive service-ready and safety-ready with industry specific solutions
Our category experts provide asset management and consultation for sustainability and workplace safety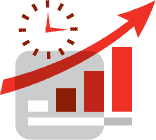 We protect your brand.
We measure and track your equipment uptime to help you improve your staff productivity and customer service
We deliver best-in-class first-time fix rates with validated on-time arrivals for service
We stock your critical parts on our service vehicles for same-day service
Our category experts provide predictive and proactive maintenance service plans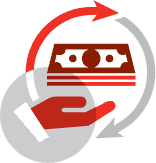 We save you money.
We measure your equipment's asset lifecycle cost from purchase to disposal
Our category experts provide visibility and insight into you repair services, planned maintenance and installed parts by equipment type
We specialize in repair vs. replace asset analysis to assist you in making the right choice on a daily basis
Our

SafeTRACK

  database provides OEM performance analysis and industry benchmarking for making asset purchase decisions