INSTALL AND SERVICE YOUR HIGH-SPEED DOORS WITH MINER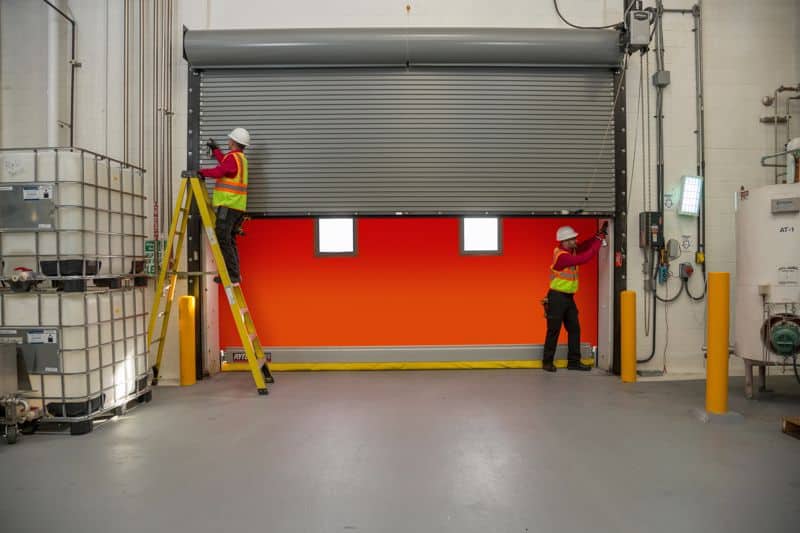 High-speed doors
 are a critical part of your facility's equipment from an operational efficiency perspective. Moving quickly from one area of a building to another becomes a quicker process when the doors open automatically, and with a fast motion. Considering that personnel and goods likely move through some areas of your facility multiple times per hour, the time saved by using high-speed doors adds up. Of course, these doors can only live up to this potential if they are suitable for their role, installed correctly and 
maintained to a high standard
, to avoid unexpected downtime.
HIGH-SPEED DOORS' ROLE IN YOUR FACILITY
You can employ high-speed doors as interior doors to separate the different areas of your building, or as
exterior doors
. In either case, the 
role of the door
is to maintain the different environments while not impeding the work of your personnel or your overall logistics performance. It's important to consider how you predict you will be using a particular door in everyday situations. For instance, if forklifts will often be moving through with heavy loads, good visibility is essential to 
guard against collisions
 between personnel and vehicles. When thinking in terms of temperature control and limiting energy costs, insulation is the most important feature to consider.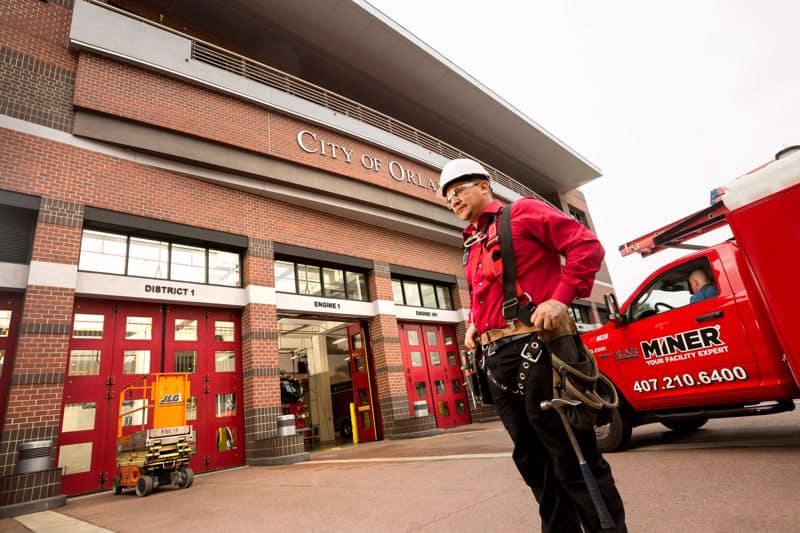 CATEGORIES OF HIGH-SPEED DOOR AVAILABLE FROM MINER
When seeking the perfect high-speed door for your needs, you can select from specialized categories, including the following:
These fabric doors are durable and resistant to impact damage. They are equipped with break-off bars to ensure they can sustain a hit without structural harm. High-speed rolling doors are also 
insulated against wind
 and negative-pressure resistant to prevent environmental conditions from impacting your facility while saving you money on energy for temperature control in extreme environments. The doors are designed with counterbalance and tension in mind, ensuring they are highly stable when in use. They can be equipped with optional full-width vision panels, so personnel on foot or driving powered vehicles can see through. A high-speed rolling door has an opening speed of 40 inches per second.
High-speed sliding doors are made of solid insulated panels. They provide an air-tight seal that makes them suitable for clean room use in pharmaceutical manufacturing, or any industry requiring a solid barrier between areas. The 
insulated door systems
are suitable for interior and exterior applications. Instead of using only one type of door panel, you can select your material when installing high-speed sliding doors. They may be made of galvanized or stainless steel, aluminum or another metal. These high-speed doors provide strong, cost-effective insulation and security around your facility's vital areas and they are designed to open at 80 inches per second.
These doors are made of rubber and available in several sizes, thicknesses and specifications. The panels are both durable and flexible, and they can survive a strike from a forklift. Since the doors are transparent, they enable full visibility for professionals on each side.
Endurance is the key attribute of high-speed folding doors. In addition to their fast-opening and high-visibility properties, the rubber door assets are designed to last for one million cycles or more.
HIGH-SPEED DOOR INSTALLATION, MAINTENANCE AND REPAIR
One important priority to keep in mind when selecting an 
overhead door company
 is that just selecting the right commercial doors for your facility is only one aspect of optimizing performance. You should also make sure you have experts available for installation, maintenance and 
emergency service
 as needed.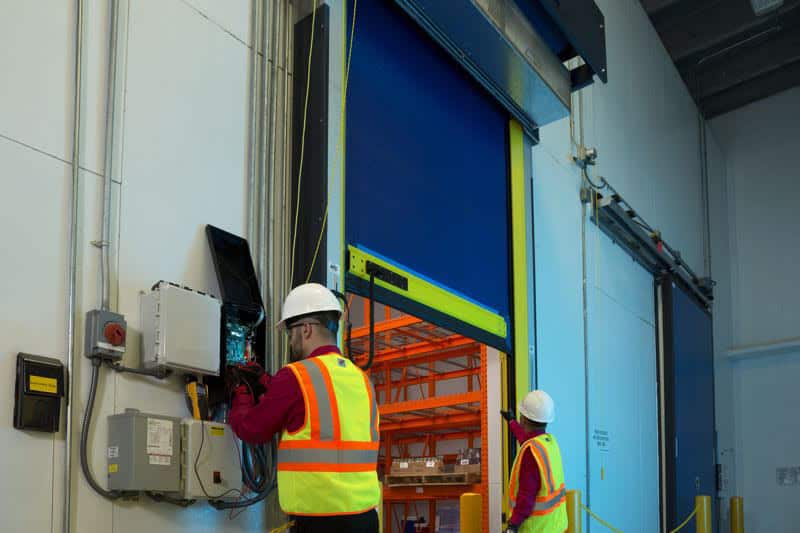 EQUIPMENT SELECTION AND INSTALLATION
When it's time to 
purchase new rolling doors
, sliding doors or folding doors for your facility, it pays to work with a national equipment service provider such as MINER. Being a larger organization means having high-priority access to new door system equipment, even during supply chain slowdowns. MINER expert professionals can then install your 
commercial doors
, as well as any related equipment such as control system assets, loading dock levelers and door seals. Ensuring the assets are suitable, and that they are installed correctly sets your facility up for continued success.
MAINTENANCE AND EMERGENCY SERVICE FOR COMMERCIAL DOORS
Unexpected downtime for a high-speed door has the potential to cause a bottleneck in your facility, slowing down the movement of people and goods. The lost productivity from such an incident can cost you thousands of dollars per hour. It is therefore especially important to actively 
maintain your high-speed doors
. By creating a 
proactive maintenance strategy
, you become able to keep track of every exterior and interior door in your facility, noting suitability, age and current wear and performing repairs as necessary. This proactive approach limits avoidable downtime and lowers maintenance costs, as emergency repairs are more expensive than advance upkeep.
MINER experts can not only oversee your proactive maintenance strategy but also remain on call to 
provide emergency service
 when unplanned downtime occurs. Equipped with industry-leading tools and aftermarket parts, these personnel can get your 
high-speed door system
 up and running quickly for continued high performance levels and minimal interruption to productivity. To discover how MINER can connect your facility with ideal high-speed doors, and keep them in top condition,
request a free quote
 today.