MINER is a collection of dock and door companies with a shared vision to deliver national dock and dock equipment, installation, and service solutions to customers—a true national service provider. We're here to help you stop spending time on facility maintenance so you can focus more on core business solutions.
Our teams of service professionals, branch offices, vehicles and customers span across the nation, and we honor the heritage of the service companies that came before them.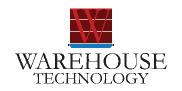 Contact us for service today. Learn more about us below
Do you operate many facilities?
Ask about our SafeCHECK and SafeACT program—helping you to deliver digitized planned maintenance solutions designed to take the guesswork out of dock and door upkeep. We're here to help you take total control over your equipment assets, reduce downtime and increase safety.
Looking for a Miner branch near you?
Building a new facility?
Our national construction team is built to design, spec and install across the country for greenfield and expansion projects.