Brenham | Facility service and commercial door maintenance
Your company's logistics processes depend on the effective operation of warehouses, distribution centers and other facilities. To reach this level of performance, it's essential that you partner with a facility service organization that delivers national reach, deep industry knowledge and connections with top equipment manufacturers.
Why work with Miner in Brenham
Every part of your facilities demands maintenance and upkeep, such as:
Loading dock doors, levelers and related equipment for efficient loading and unloading.
Commercial doors to keep intruders and pests out, and to keep temperature-controlled air in
Guard rails and other protective assets to keep warehouses safe and OSHA compliant.
High-speed doors to create suitable work environments for employees.
Throughout your facility, there is a need to assess the suitability of equipment, select high-quality new assets, professionally install those purchases and design an effective proactive maintenance strategy that will minimize downtime. MINER can deliver any or all of these services for your business in Brenham and in any other locations from coast to coast.
Choosing MINER as a partner for multiple facilities across regions enables you to simplify your contract situation, dealing with a single expert partner rather than a web of suppliers, maintenance providers and emergency repair services. MINER will also help you gain visibility into all your assets' suitability and condition, no matter how much equipment you operate, at any number of facilities. The following are some of the MINER services you can rely on in Brenham and around the country.
TO LEARN MORE, CONTACT US TODAY AT 1-844-646-3787.
MINER
2006 Longwood Dr
Brenham, TX 77833
PROVIDED BY MINER IN Brenham
MINER delivers a full suite of services to keep every aspect of your facility operating at peak effectiveness and efficiency, including the following: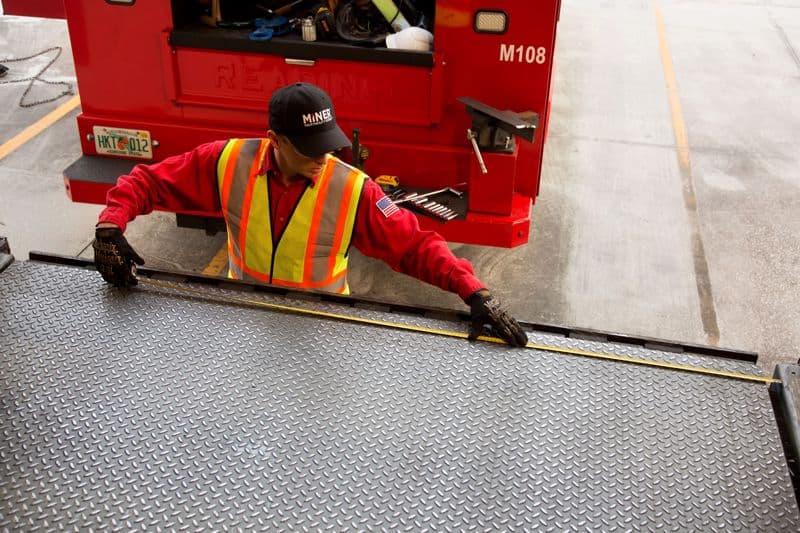 Whether installing a wholly new dock area or revamping existing assets, expert consultation can be important to ensure your warehouse or distribution center has a suitable loading dock. In many cases, and especially when an existing facility is converted for warehouse use, existing equipment may not be able to hold up under daily use.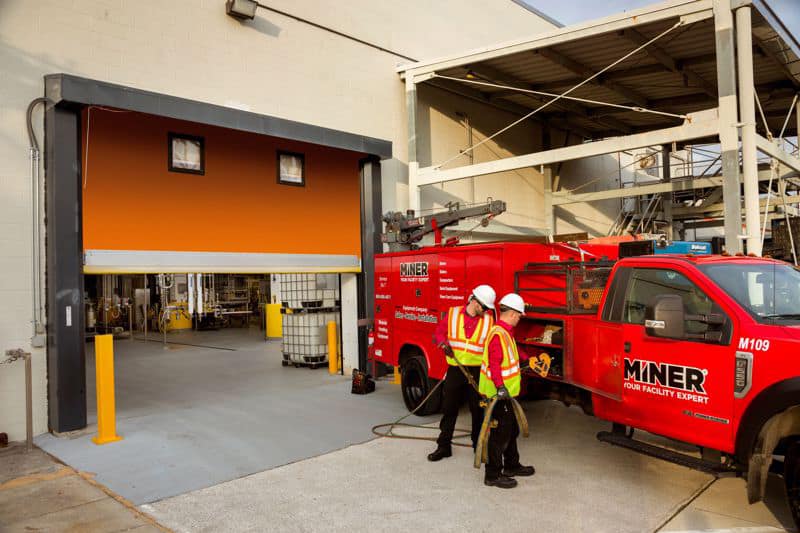 The day-to-day operation of your loading dock area is pivotal for keeping up a strong logistics pace, no matter what link on the supply chain your organization represents. Professional loading dock service can involve gaining new visibility into asset suitability, age and condition, as well as developing maintenance and repair strategies based on the resulting data.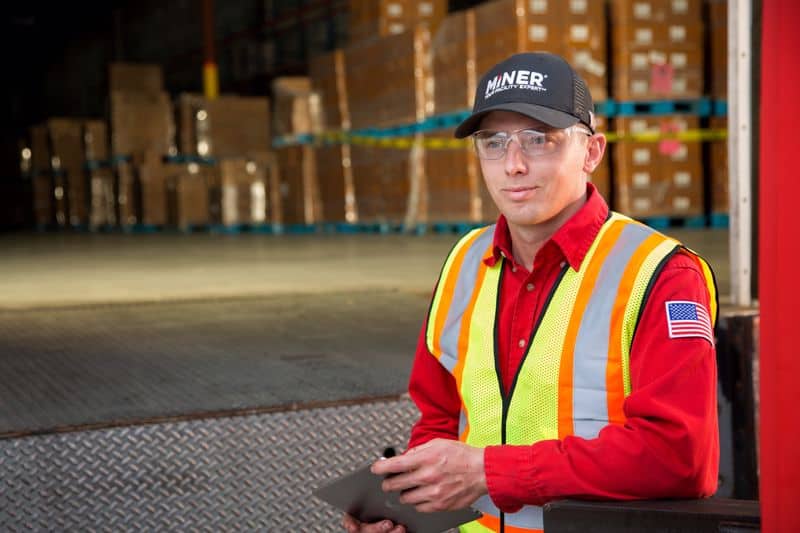 WAREHOUSE LOADING DOCK MAINTENANCE
Proactive maintenance in the loading dock area, based on condition data, is a leading way to minimize unplanned downtime. Lessening the need for emergency repairs can prevent your organization from incurring waste, including the costs that come from employees being unable to complete their duties.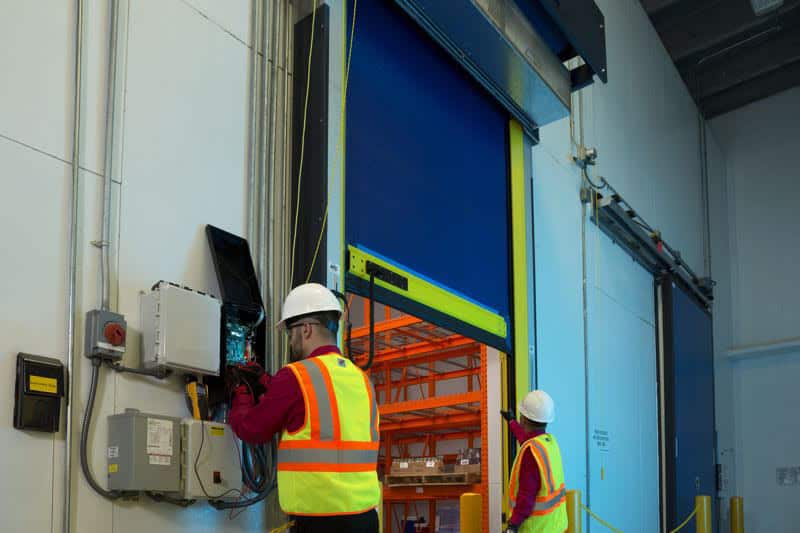 Your facility's overhead doors are the barrier between your business and the outside world. Professional overhead door maintenance and upkeep is therefore important to the security, efficiency and temperature control of your building.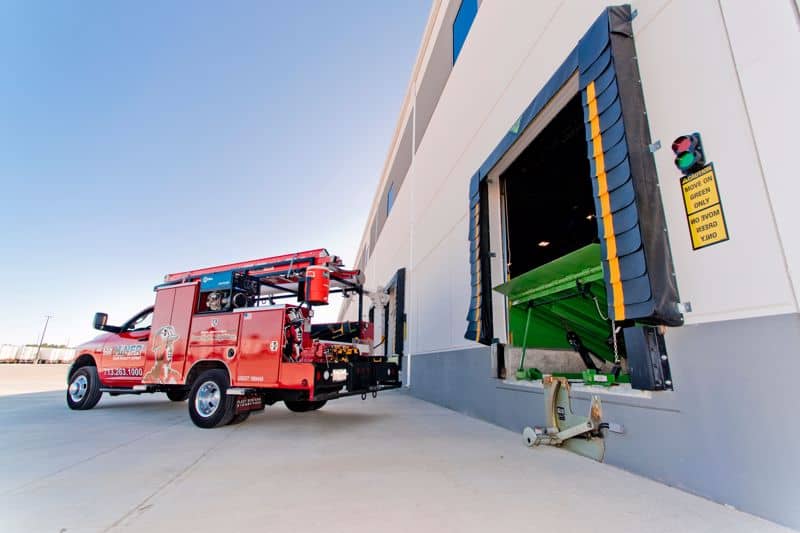 Loading Dock Leveler Repair
From safety awareness to logistics efficiency, numerous aspects of your facility's performance depend on reliable and well-maintained loading dock equipment. It pays to have plans in place for the upkeep of loading dock bumpers, levelers, lifts and more.
COMMERCIAL DOOR SYSTEMS INSTALLED AND SERVICED BY MINER IN Brenham
Having MINER as your facility door partner is a way to connect your business directly to the top equipment manufacturers around the country, as well as trained and experienced personnel for maintenance and emergency repairs. Door types serviced by MINER include the following: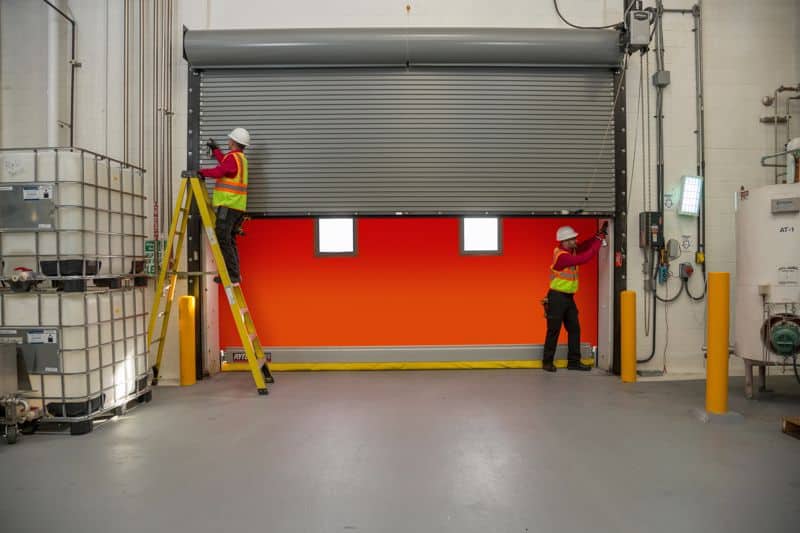 Loading dock doors must be reliable enough to open many times per day without succumbing to wear. Unplanned downtime for these assets can result in significant logistics delays, making it essential for your organization to have a professional maintenance and repair strategy.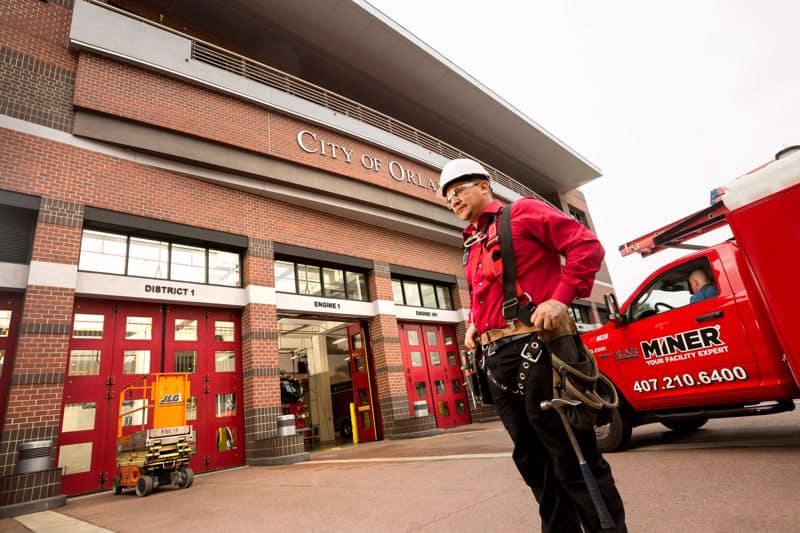 True to their name, high-speed doors are designed to open quickly, ensuring they don't slow down the movement of personnel and goods between different areas of your facility. As with loading dock doors, downtime affecting a high-speed door can slow day-to-day logistics operations.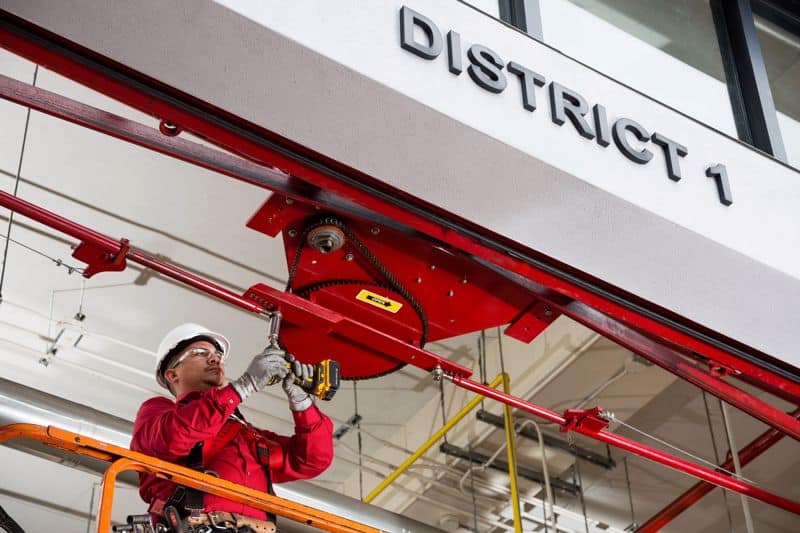 To meet your operational goals, you may need to include a variety of door types. From folding doors with replaceable panels to wind-resistant exterior doors, it's possible to customize your facility with the exact assets to suit your purposes.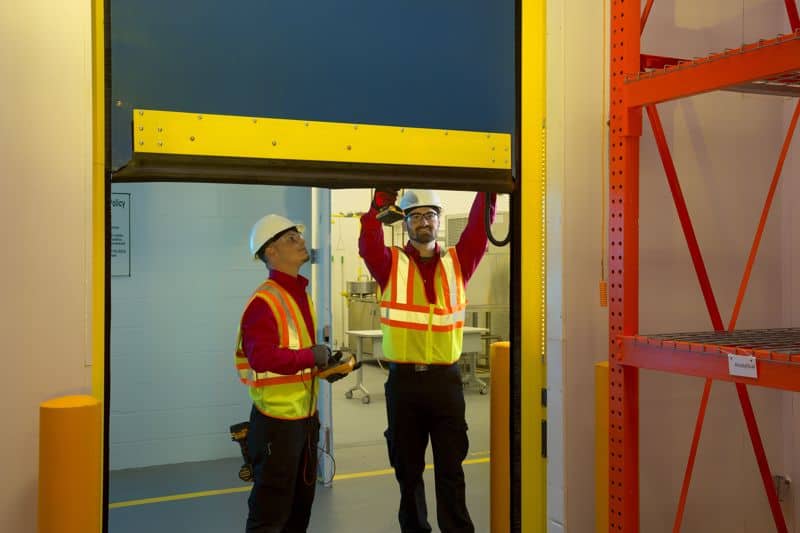 Sealing off temperature-controlled areas of your facility is important for multiple reasons, from savings on refrigeration to spoilage prevention and regulatory compliance. Expert service for your cold storage doors helps you achieve these goals.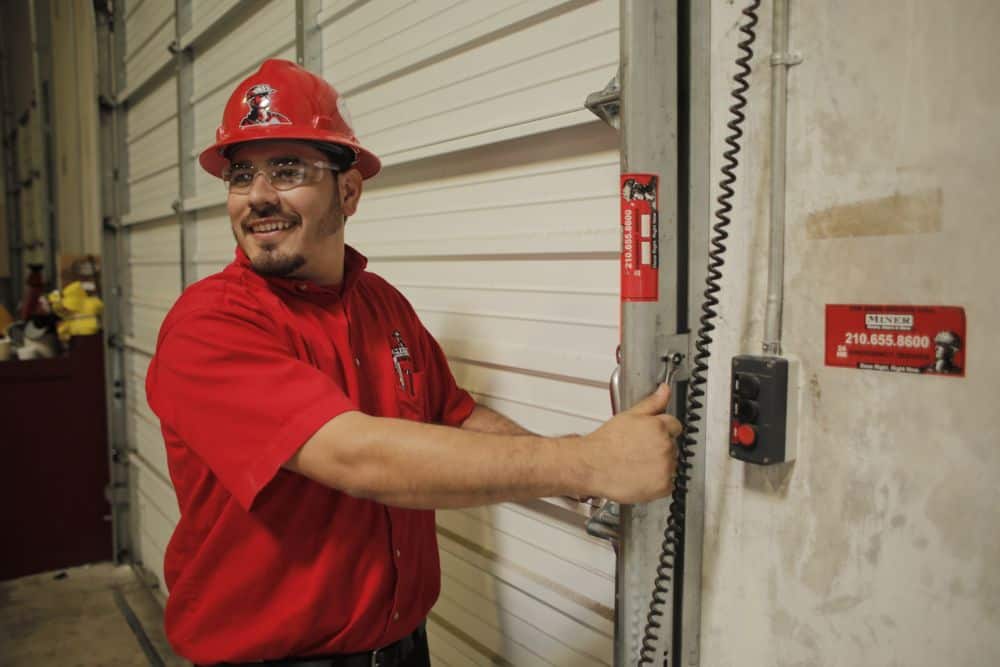 Warehouses require a variety of door types. These may include commercial doors and overhead doors for vehicle and client access, as well as the specialized doors in the loading dock area, garage and more. Having one facility partner allows you to develop and deploy a unified strategy for installing and maintaining these assets.
OTHER LOADING DOCK & Warehouse EQUIPMENT INSTALLED AND SERVICED BY MINER IN Brenham
A completely equipped loading dock requires multiple systems, all functioning together to create an efficient logistics experience. MINER can install and service any or all of these assets, including: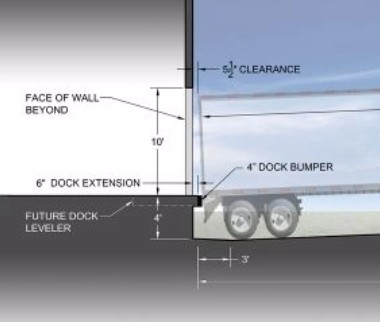 Loading dock bumpers are essential to protect dock surfaces and doors against damage during loading and unloading. Oversight by experts, from installation to ongoing maintenance, helps ensure these assets work correctly.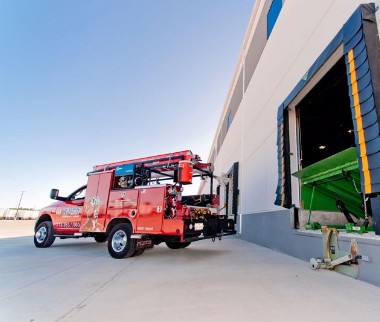 Roll-away accidents involving trailers pose a risk to all loading dock employees. With the assistance of an expert facility partner, you can install modern trailer restraints connected to automated warning systems that provide extra safety awareness.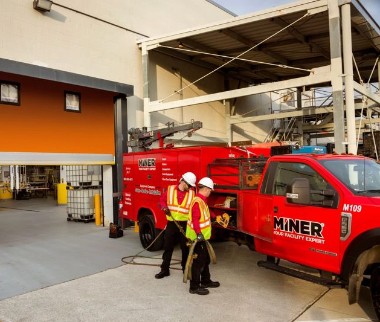 Loading Dock Seals and Shelters
Seals and shelters serve multiple purposes. They keep goods safe from the elements during loading and unloading, prevent pests or intruders from entering a facility and stop temperature-controlled air from escaping. Installing and maintaining up-to-date seals and shelters is a way to keep a facility's operations efficient.
YOUR IDEAL FACILITY PARTNER IN Brenham
A partnership with MINER is customized to meet your needs. By working with MINER facility professionals, you can receive the exact combination of services to keep your warehouse or distribution centers in Brenham and around the country operating at peak efficiency.