This summer, temperatures are expected to be above normal for most of the country, according to the seasonal outlook published by NOAA mid-March. This increases the importance of in-facility air circulation and warehouse fans to maintain safe and comfortable working conditions while reducing the impact to energy costs. Fortunately, your facility experts at Miner have solutions to prepare you for the HOT season ahead.
High Volume Low Speed (HVLS)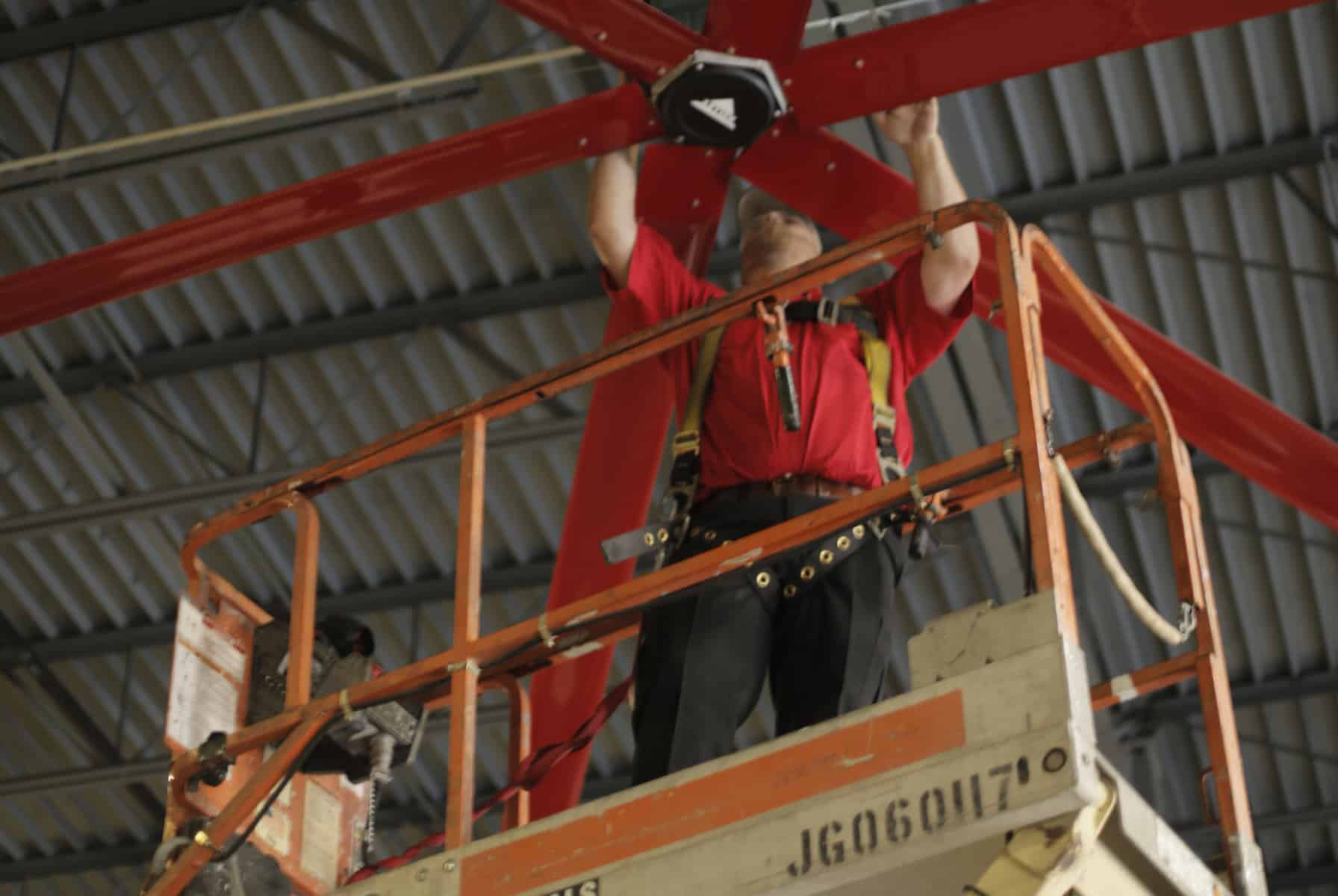 industrial ceiling fans are an ideal solution for making your environment more comfortable while reducing operating costs and overhead. These fans range in sizes from 8 to 24 feet in diameter and in summer months can reduce the temperature by as much as 8 degrees Fahrenheit. In cooler seasons, HVLS fans allow for more even distribution of heat. These fans will circulate and mix the air to balance the air temperature throughout the facility. Miner can also provide various blade colors for your fan. Display your company colors for a more customized look!
If temperature variation is a problem in your environment a control system can help. Industrial Ceiling Fan Control Systems can be networked to a series of fans and controlled from a centralized touchscreen display. The user-friendly interface allows up to 30 fans to be controlled individually or in zones. Temperature setting, variance and time settings can all be controlled from the display to help maximize the energy savings from your new fan control system.
Miner Facility Experts can get your facility ready for warmer weather ahead and help protect your investment for the long run. All Miner HVLS Industrial ceiling fans come with a lifetime warranty on blades and hubs, a three-year warranty on components, and one year warranty on labor. With proactive maintenance from Miner Service Professionals, you can count on more comfortable and productive facilities year round with equipment that can take the heat.
Click here to Contact Us about our Industrial Ceiling Fan Systems.